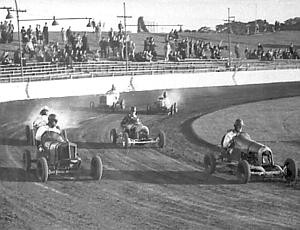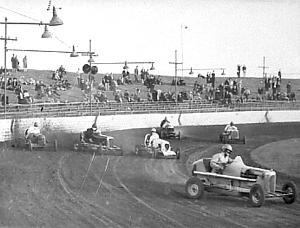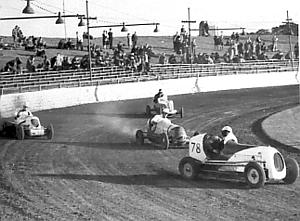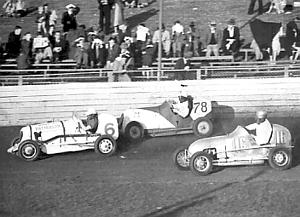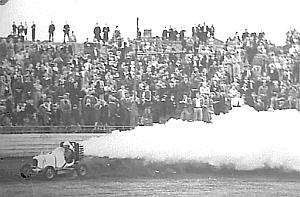 In the late 30s Speedcars raced at the Sydney Sports Ground Speedway on Sunday afternoons. A lot of the photos below are from those afternoon runs.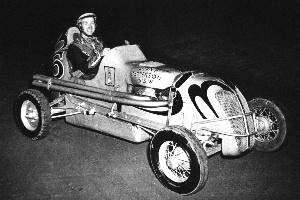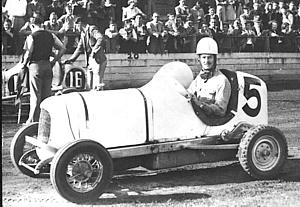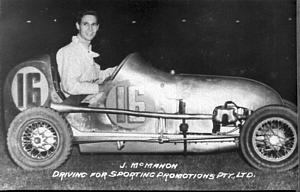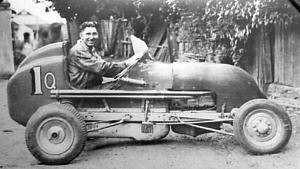 #6 Dinny Patterson, # 78 Bill Reynolds, #16 Jim McMahon.

Bill Reynolds and the Rocket car.

Bill Reynolds in the ex Jack Daly #5 and Jim McMahon # 16 in the background.

Jim Mc Mahon in an earlier #16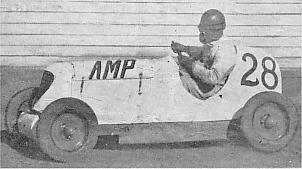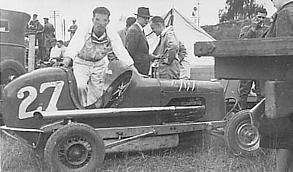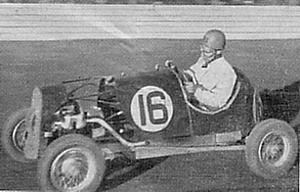 Jim Mc Mahon in his later car.

Cec Garland, rated as Australia's greatest midget driver in 1938. Cec was also an International solo Rider. AMP was later AMPOL, this was the first advertising on a midget. This 4wd Skirrow midget was brought to Australia by Putt Mossman in 1938 and ran an 880 J.A.P. engine. Cec was placed 2nd to Paul Swedberg in the inaugural "World" title in 1938.

Beale Simmons #27, photo taken at Penrith Speedway.

#4 George Beavis (Vic.) leads the pack.

Sunday afternoon midget racing at the Sydney Sportsground Speedway in 1938.

Ray Revell in the famous Q1 A Model Ford.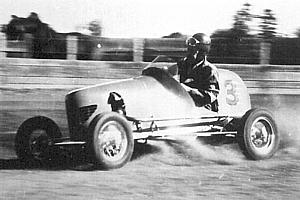 Len "Curly" Cronin in Ron Ward's first air cooled V twin midget # 3. The car actually had a chromed chassis, you can catch the sun glinting on it in this photo. Ron's brother did the body work on this car and the Brabham # 28 car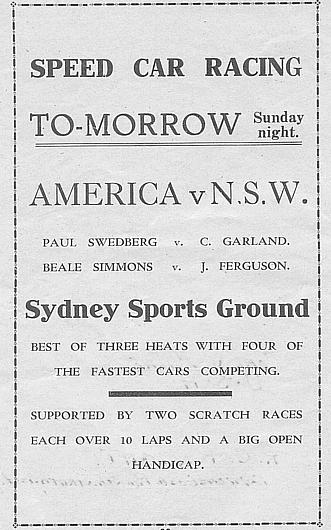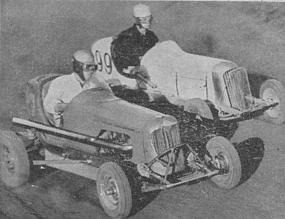 This photo of Beale Simmons ( left ) and Paul Swedberg was used with the add on the left for Speedcar racing at the Sydney Sportsground Speedway on Sunday, February 26th. 1939. Simmons and Swedberg were the first of the "Big Name " American midget drivers to race in Australia.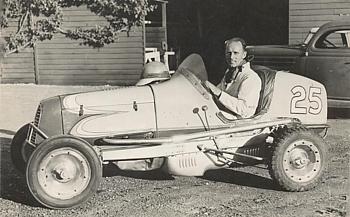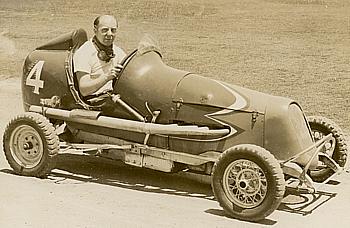 Bob Playfair in # 4..1945.

Bob won the " World " title in 1949.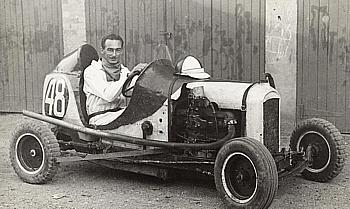 Belf Jones in # 48. Officials said that this car was "so wild " that they banned it from racing ! In the 1950s Belf was the promoter of road racing at the NSW Mt Druitt circuit.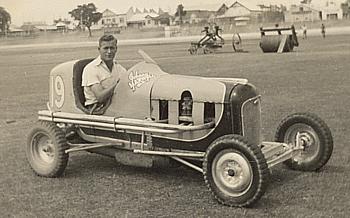 Johnny Maxwell ran in Qld. and W.A.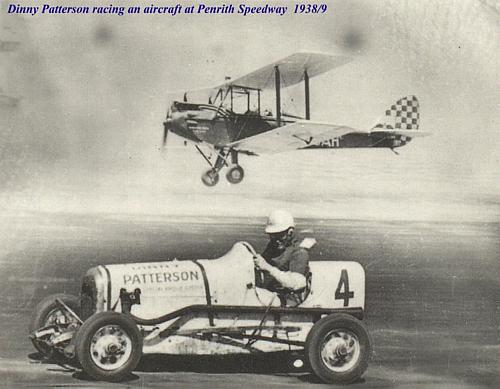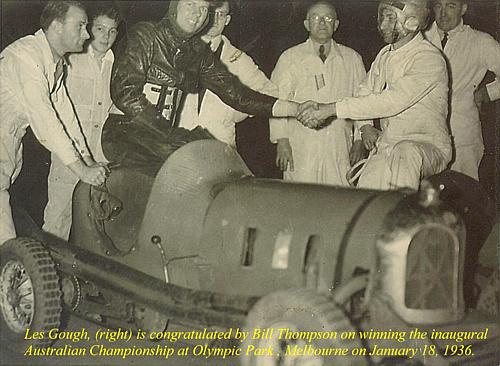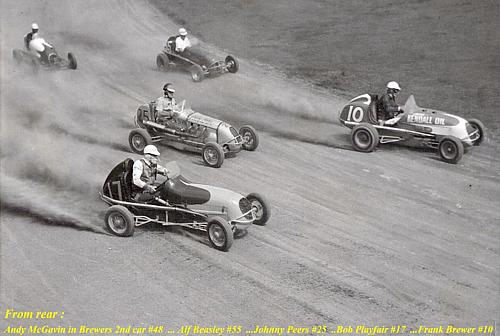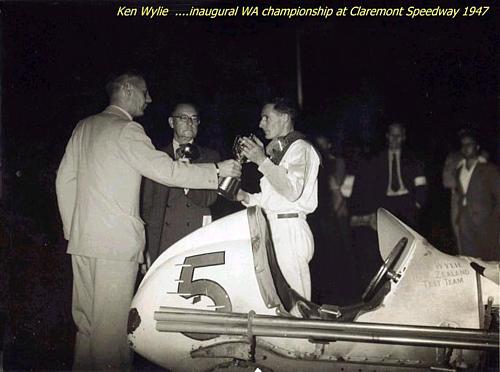 Photo courtesy of Garry Baker and the Wylie Collection.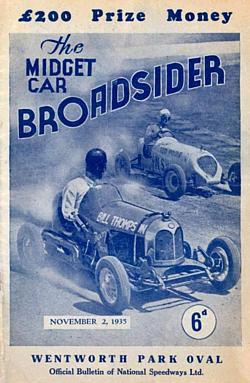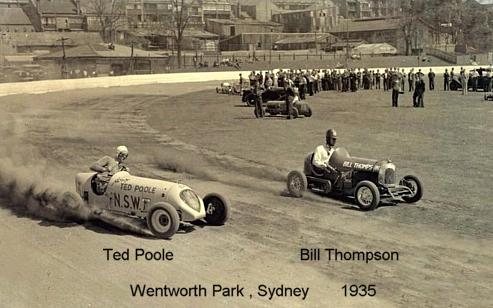 Here are a couple of real gems from Garry Baker's research, The Broadsider programme from Wentworth Park, Sydney in 1935 and Ted Poole and Bill Thompson running midgets at Wentworth Park in the very early days of midget racing in Australia..............Thanks Garry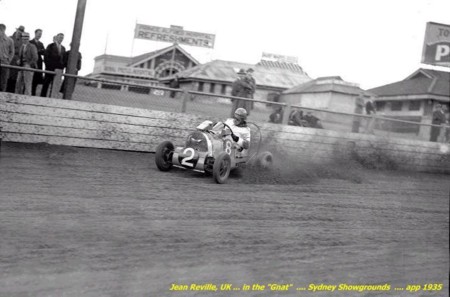 This fabulous shot is as early as you get with midgets at the Sydney Showground Speedway. They first ran on Nov. 2nd 1935 and Jean Reville, English Champion seen here, ran on that programme.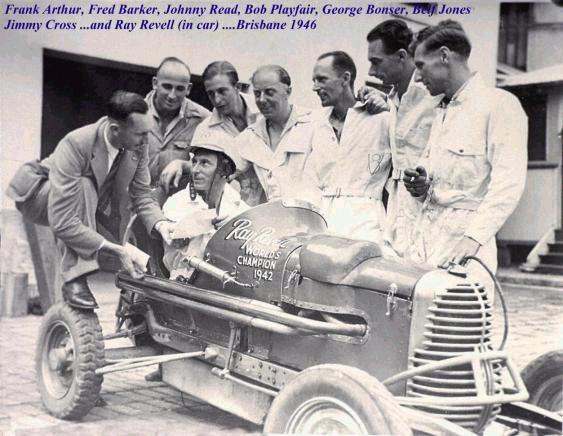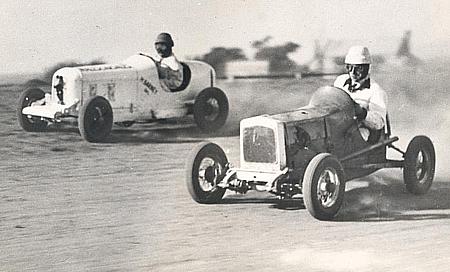 Aspendale, Vic. 1939...Ted Gray and Colin Best on the last lap of a Speedcar event, driving at speeds of 80 + MPH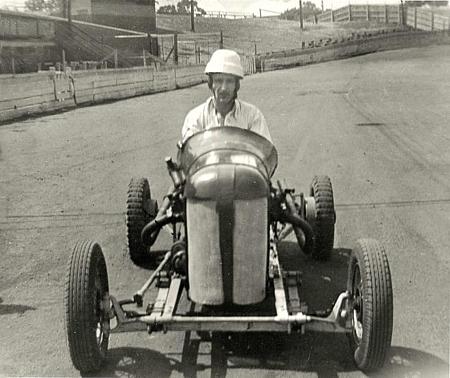 Stan Best in his #14 midget. The original 750cc Harley air cooled twin was converted to 1000cc by fitting Norton 500cc barrels. Stan is shown here on the Olympic Park track in Melbourne, Victoria in 1938... Thanks to his son Stan for this photo.