PAGE TWO

The Vintage Boys and Girls.

Photos by - Brian Darby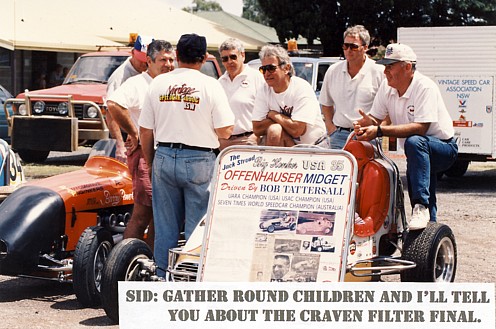 Sid Middlemass with an attentive audience at a Vintage run at Maitland.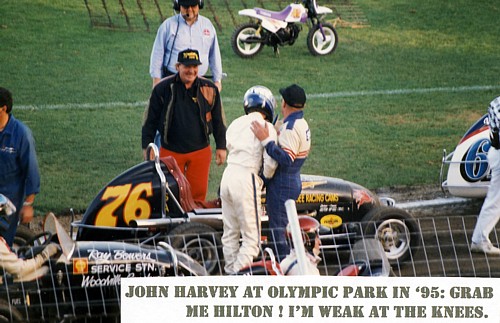 John Harvey ( with Hilton McGee) has a run in his old drive - the ex Mackay Offy # 76.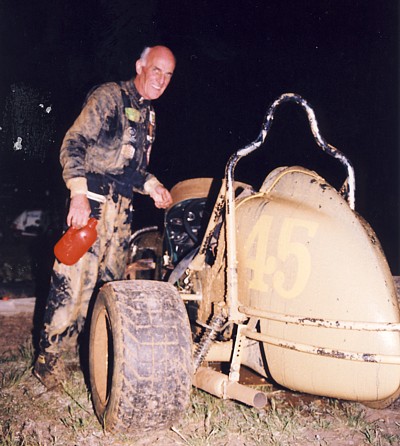 " I thought I would see what it looked like in brown !"

Graham King at Horsham (Vic.) with SA 45 after driving through a big puddle..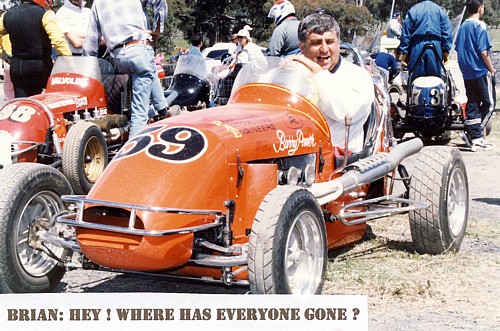 Brian Linigen at Cullen Bullen.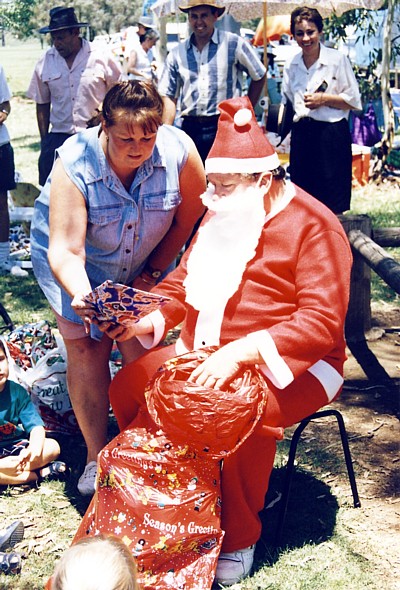 "My phone number is in this package Santa !"

A Vintage Christmas Picnic Day .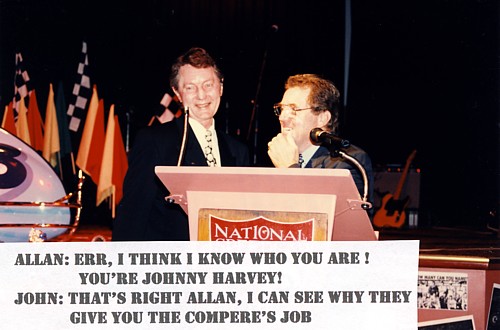 Allan Edworthy at a Vintage Awards night.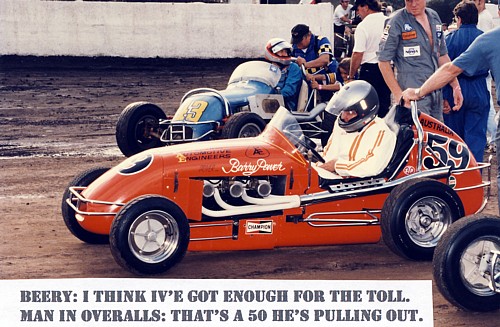 Barry 'Beery' Davies at Newcastle.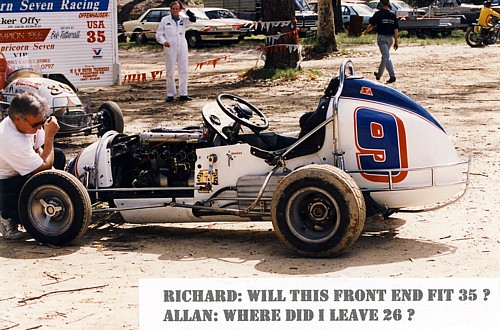 Richard and Allan at Moruya.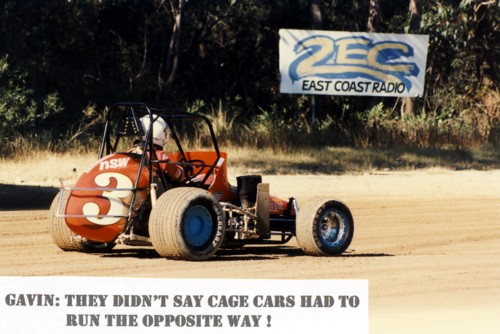 Gavin after a spin at Moruya.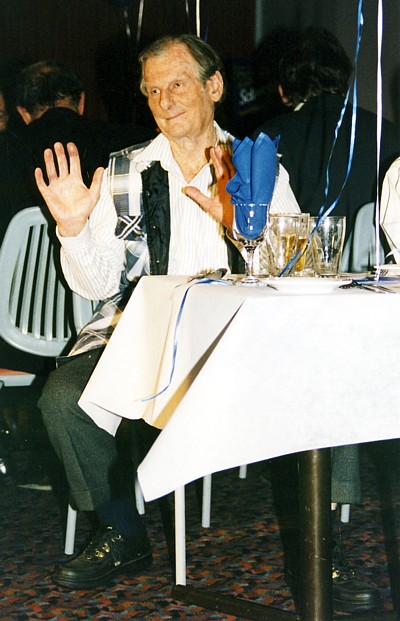 "Please, Please enough praise!"

Veteran midget driver Allan Marshall, Guest of Honour at a vintage dinner.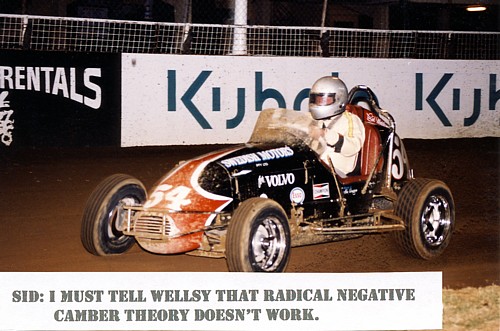 Sid Milddlemass at practice night for the Final meeting at The Royale in 1996 after a small collison with Gordon Benny when Gordon ran out of fuel.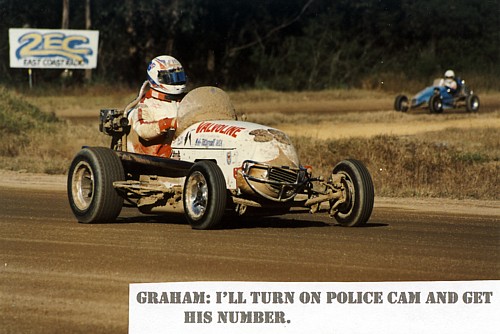 Graham with video camera mounted - after a (not at fault) collision at Moruya.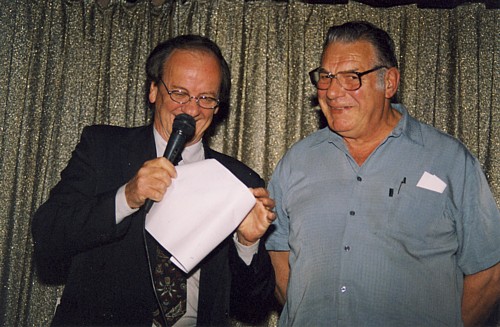 "Aw ! youre not going to tell that one - are you ?"

Alan Streader (right) to Allan Skene.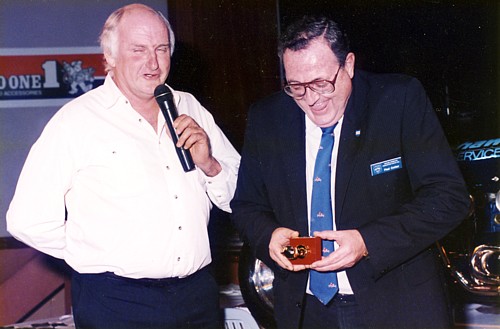 "I still say mine went further than yours ! " .

Bob 'Streak' Blacklaw to the late Paul 'Raffles' Cotter referring to their beer keg rolling contest, with their 'Horse's Rear End' Award.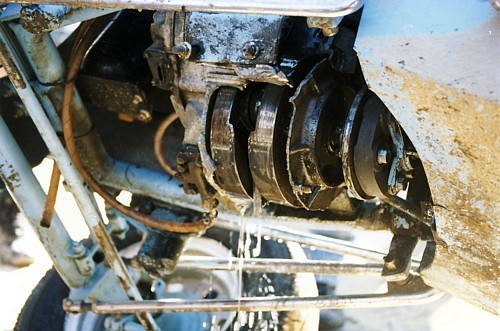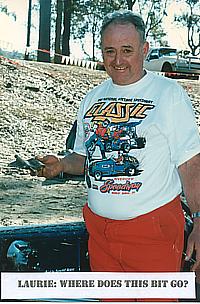 Laurie (left) after the big twin blow up ( above ) at Moruya.