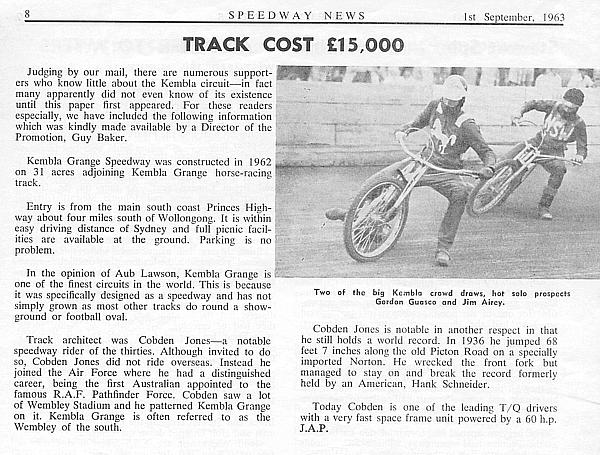 Kembla Grange Speedway was located at the Kembla Grange Racecourse, off the Prince's Highway, Kembla Grange on the NSW South Coast. It was renown for it's tight corners and if you didn't get it right out of the turn you ended up in the fence. Aub Lawson came out of retirement and won the NSW Solo title at Kembla on the 30th June 1963 against Sydney hot shots, Jim Airey, Gordon Guasco and "Cowboy" Bobby Sharp.  Not a bad feat for a 47 year old veteran..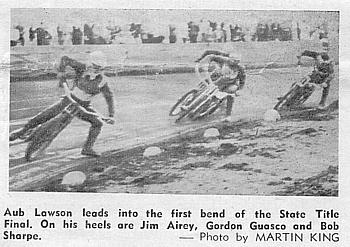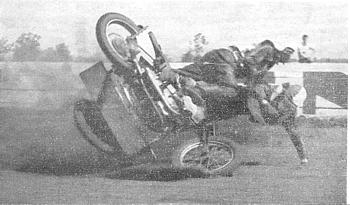 Geoff Grocott and passenger go over at the Grange.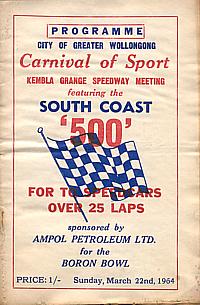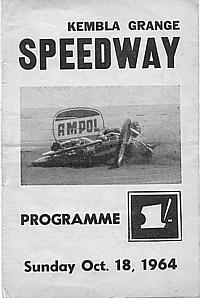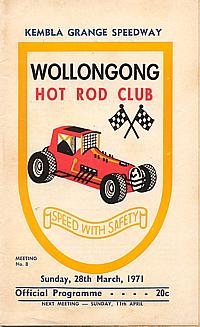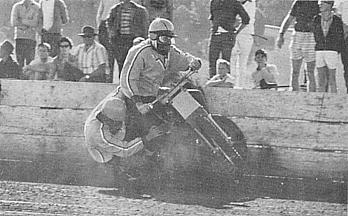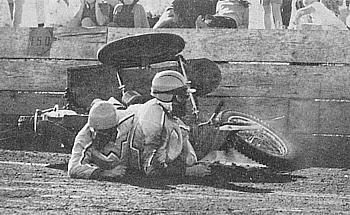 These two Warren Bridge photos show Eric Davies and passenger climbing the fence at Kembla in 1966. Kembla was considered fairly tight for the outfits.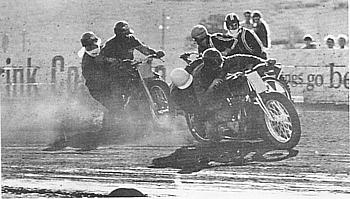 Garry Innes is sideways in front of Bob Levy. Bob missed him !



VSRA Member Kevin Rae has been kind enough to share his Kembla bike photos with us on VintageSpeedway. Click on Kevin's name.  Thanks, Kev.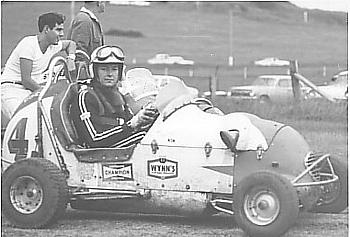 Ray Platt in his Junior Speedcar ( TQ, Compact ) # 4 at Kembla circa 1968.       Photo: Kevin Rae Collection.