The Vintage Speedcar Associations of Australia have now accepted Classic Speedcars into their clubs.  These cars are Roll Cage cars built between December 1969 and June 30th 1983. ( the VSA of NSW accepted period, other clubs may differ )  The cars pictured below are the first cars in this category to be restored in the NSW club. Classic Speedcars now compete Nationally in Vintage / Classic meets.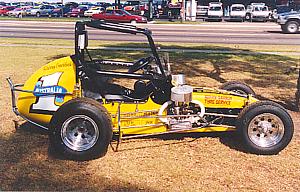 The second roll cage car to be presented is the ex Barry Pinchbeck VW Australia 1. This car was restored and is owned by club member Harry Berry. Harry won Classic Restoration of of the Year with this car at the 2001 VSA Christmas Picnic.

More restorations as they are finished.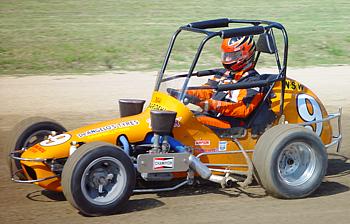 The # 9 VW of late Kevin Cox's.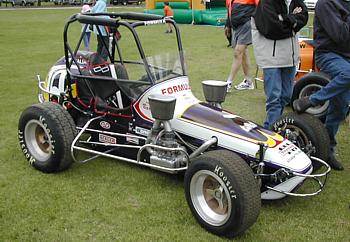 The ex Barry Graham Formula Eagle # 14 VW. Sold to Harry Delamont in 2014. Winner of the VSA of NSW Classic Restoration of the Year - 2003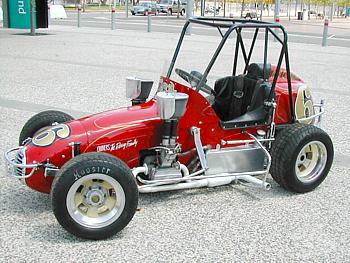 The ex Danny Van Earde VW # 6. Restored and owned by Harry Berry, VSA clubmember.

The ex Barry Power VW Classic midget # Vic.59. Fully restored and now owned by VSA of NSW member from Cootamundra - Grahame Campbell. This car was driven to many victories during it's racing life by Victoria's  Ray "Noddy " Bishop.

The ex Laurie Matthews VW  - WA5 now owned and driven by the VSA of NSW's Jose' Sanchez.

The ex Bill Engelhart Sesco 3-K Racing # 61 owned by Qld. VSA of NSW clubmember Bob Ottaway.

#61 sold to Harry Berry of Sydney in 2012.

The ex Wayne Pearce Volvo V6 restored by Wayne and owned by Graham Gallagher of Coffs Harbour

# 79 An ex Larry Rice V W Scat restored in NZ and

now owned by VSA of NSW club member

Colin Day.

Gordon Benny and his Chuck Mauro V W USA # 5

This page was last updated: October 10, 2014