SPEEDWAY NEWS

Incorporating  

Speedway Sam - Over the Mike with Bill Reynolds .

News from Speedway programmes over the decades  Solo  -Sidecar -Speedcar 

and later Stock Cars  - for the Speedway  fan - Speedway nut  - and just Speedway lover.  News from the 1930s onwards from various Australian Speedway venues.

By presenting these News items from our Speedway past it gives older ( and younger) fans a chance to enjoy our fabulous Speedway history. 

I will present two new pages each month. 

Let me know what you think about this idea. .. Brian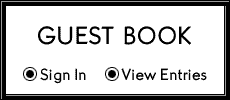 Quality A4 full scans of the programmes featured are available for purchase at $ 15 ea.+ P&P

From the programme of October 8 1966 Sydney Showground Speedway.