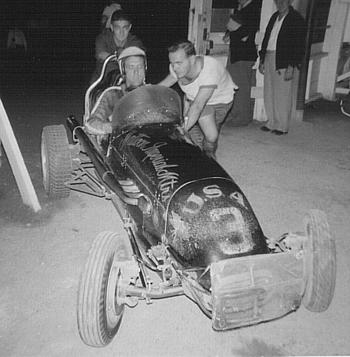 The great Bob Tattersall is pushed into the Ekka Pits in the Mattoon Imperial Motors Offy # 3.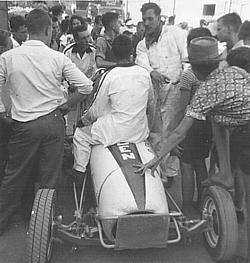 Bill Goode ( scarf around neck ) seems to have something to say. Love that toe out on the midget !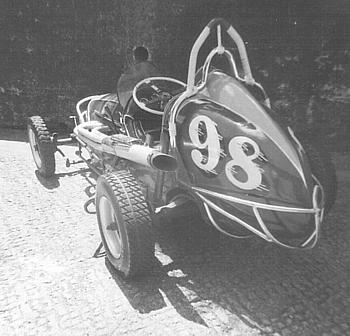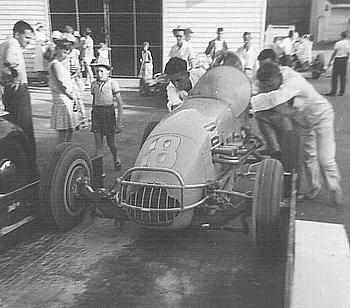 The Reg Longden Holden # Q8 is pushed onto it's trailer.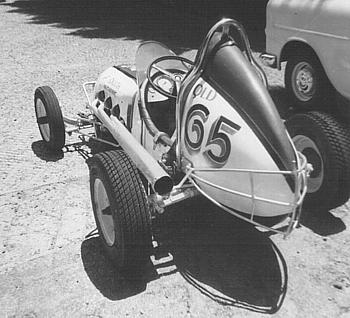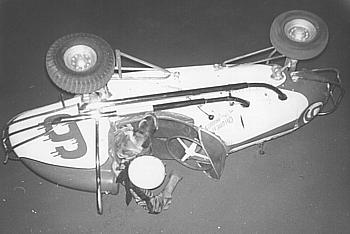 Gary Sacre is driving TQ Q6, or was !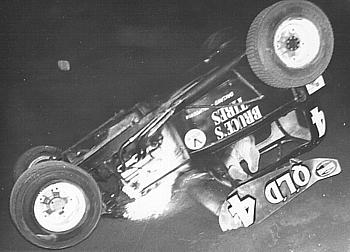 Is this Roy Hammond upside down in the Bruce's Tires Mod ?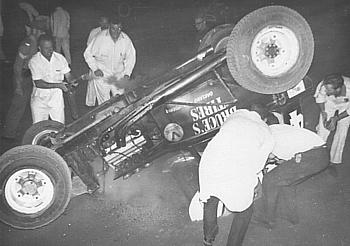 They all lend a hand to Q4.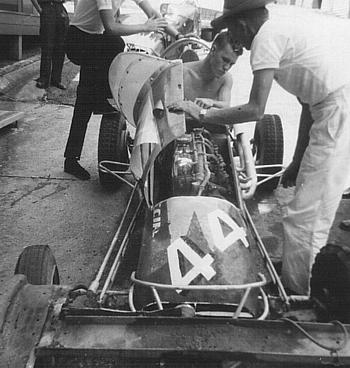 The Ian Finglas Holden # 44.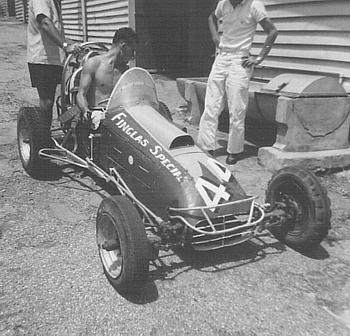 Another view of the Finglas Holden # 44.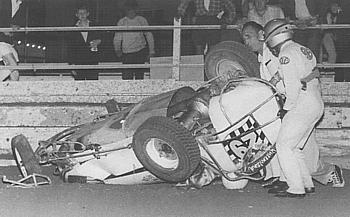 That appears to be American Mike McGreevy helping to lift Q29 off driver Ben Taylor.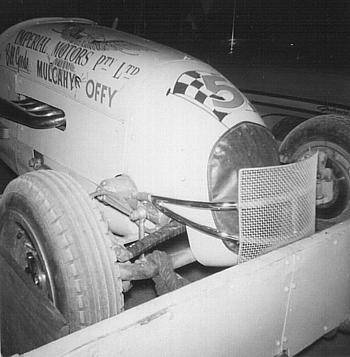 A great shot of the ex Jimmy Davies Offy as it sits on Bill Goode's trailer.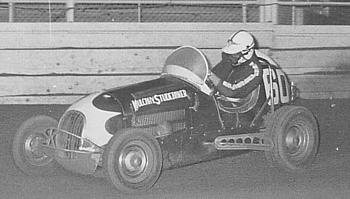 Kev Jefferson in the Mulcahy Studebaker # Q60.

A great selection of photos from John Stanley, thanks John for such an interesting variety. 

Some more great shots from John Stanley's Collection.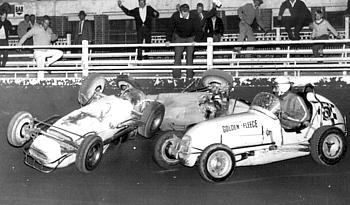 A follow on shot from the Wanless crash.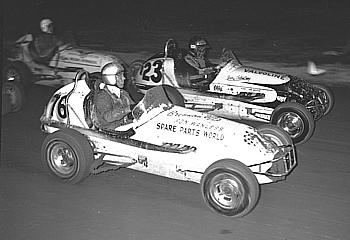 The famous Johnny "Super" Stewart lines up on pole in the Valentinna Q23 Offy, Ron Wanless outside front and Bill Goode bringing up the rear. Stewart bought the # Q23 car at a later date. ( a sharp eye there Vince )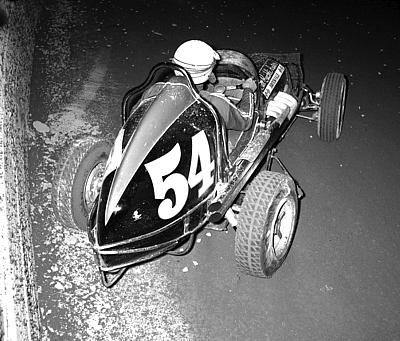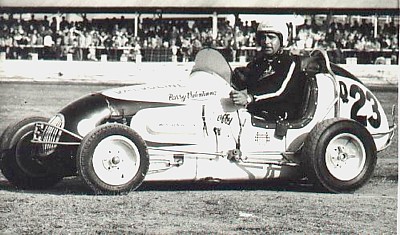 "Scarem" Sid Middlemass in the Wells Toyota after an argument with the boards, in the warm up !

Barry Valentinna in the Q23 Offy.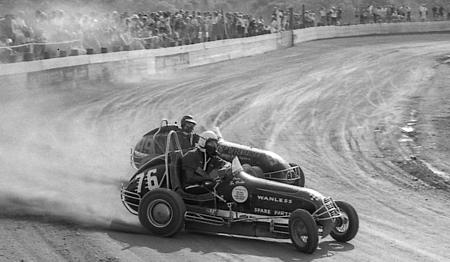 A great action photo of Ron Wanless in # 76 and Blair Shepherd in # 99 at Archerfield.