A new page on this website for VIDEO CLIPS. As they come to hand I will present them in a small form on this site. Play them on your computer with Windows Media.

 Owners, photographers, contributors will be credited. The file size of the clip

will determine how long it will take to load. Some have original sound track, some just music.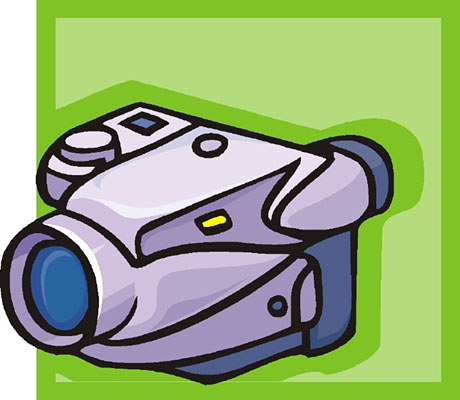 Clip # 1

The late 

Mel Anthony

in Anthony Scio

Offenhauser # 12 at Stateline Speedway - Idaho USA.

May 2010.

Filmed and supplied by Mel, son Dennis and Grandson Andy  Anthony

Click on the photo of the clip to activate clip.


These clips are best played in the small screen format


Clip # 2

Brian Darby

Bill Goode Falcon

 Q5

& 

George Liebrand

Peter Nunn Holden

# 16

Bankstown 1/2 miler.

2005

Filmed by

 Denis Sutherland.

Converted by Glenn Munro


Clip # 3

Brian Darby Q5

Barrie Watt Q3

Howard Revell Aust. 1

Brisbane Ekka 

2002

Filmed by

 Margaret Wells.


Clip # 4

Golden Helmet

Match Race.

June 6th 1964

Norwich - U.K.

 Ove Fundin in Red

v

Nigel Boocock in Blue

Supplied by

Mike Kemp UK.


Clip # 5

Jack Brabham

Cooper - HRD

Mt Druitt Raceway

NSW

Queen Elizabeth's

Coronation Day

1953.

Converted by

 Glenn Munro


Clip  # 5.

Engine start in the Falcon Q5

at Cullen Bullen Speedway 2006.

Apologies for the distortion in the video due to the small format video camera ( a toy really) reacting to the vibrations, but it's enough to give you an idea of an engine start in a vintage midget at this great little mountain track.


Clip  # 6

A very short clip of Frank Matich on the grid at Warwick Farm - NSW for the 1963 Hordern Trophy race.

Frank's first race in the Tasman Brabham - Climax.

That's a young Brian Darby in the blue Dunlop Racing

overalls at the RR of the Brabham.

Short clip ...but sweet.

Thanks to Max Stahl

 for the clip. 


This page was last updated: February 16, 2016
A 25 + MB download - it make take time to load - 

Clip running time 9+ minutes

Clip #  7

Midgets at the Sydney Showground Speedway - in colour - shot by John Rose in 8 mm and sent to us to enjoy by John's brother Alan Rose from South Australia.

only 40 seconds duration,

  but you are there again.

Thank you John and Alan.


Clip  # 8

A vintage midget demonstration heat from the Vintage Speedcar Spectacular at the Brisbane Exhibition Grounds 

 2002

Video

 by 

Margaret Wells.


A 17 MB clip - it make take a little while to load.

Clip # 9

Sydney Sports Ground

Speedway

Solos & Sidecars in

 the 1940s

Origin of clip unknown.


Clip  # 10

Solos & Sidecars

at 

The Royale

The Sydney Showground.

Airey, Guasco, Kentwell.

Robson, Levy, Young, Tyerman, Ford 

& more

In 8 mm colour

filmed and supplied

by Paul Sly

Solo rider in the 1960s


Clip # 11

Midgets & Stock Cars

Westmead Speedway

NSW - mid 1960s

Filmed by John Rose

in 8mm and supplied by

 Alan Rose 

of South Australia

 for us to enjoy.

Photo on right

 by Norm Dean


Clip # 12

Demonstrations of restored vintage midgets  at Cullen Bullen Speedway 2005

Alan Mace 38

Brian Darby Q5

Bill Kilroy 23

Jeff Stevenson V46

Grahame Campbell V74

Supplied and filmed by

Glenn Munro and his crew.


Clip  # 13

Penrith Speedway - NSW

16th.June 1939

Jim McMahon - Aero # 16

Bill Reynolds - Skirrow # 78

Frank Kleinig - Hudson # 3

George Beavis - A Model # 4

Les Burrows - Hudson

Arthur Wylie (NZ) - Winner

Supplied by

John Hicks.


Jim McMahon - Aero # 16

a Byron Gunther photo

Clip # 14

The late 

Mel Anthony in the Anthony

# 12 Offenhauser.

Ephrata Speedway.

Ephrata assign a 'designated winner' before the event so Mel had to stay behind the 'designated winner' he wasn't happy.

Clip filmed and supplied by Team Anthony

Mel, Dennis and Andy.


Clip  # 15

Windsor RSL

Speedway

Stock Cars 

& Rods 

8th May 1963.

Filmed and supplied by

Don Morgan of Lavington

NSW


Clip  # 16

Vintage midgets at the  

Sydney Entertainment 

Centre - 1992

...featuring an interview with  Johnny Stewart by

 Mike Raymond & see the restored Trackburner with Gordon Benny at the wheel in a demonstration run on the tiny temporary indoor dirt circuit.

( you may need to turn the volume up a bit)


Clip # 17

The 2005

 Wangaratta 

Vintage/ Classic 

Speedway meeting.

October 2005.

Heat One

Vintage Midgets.

Filmed and supplied by

Margaret Wells.

This is not racing - demonstrations only. 



Clip  # 18

1979 Intercontinental. 

Heat 13

4 in the race but really only one !

Peter Collins.

Speedway at it's very finest .

In 2010 Peter has been very ill but at this date 8.11.10 I'm told by Reg Fearman he is home and going OK.


Clips 19 & 20

The late Mel Anthony in the Anthony Offy # 12

        Click on the headings (right)


Clip # 21

Video action

 by

 Geoff Davis.

Speedway Photographer


Clip # 22

Speedway 

with Peter Nunn 

&

The McGees

Tralee 

&

Liverpool

footage courtesy

of 

Peter Nunn.


The late Mel Anthony 

- 2011 season.

A small selection of clips.


Thank you

 to the Anthony boys.

Clip #  26  Westmead Speedway - Midgets -  500s - Stockies.

Click on photo.

Footage courtesy of Gary Arthurson A.C.T. Brake Service.

Home of the BIG BERCO # 2


Photo

courtesy

of

Graham

Broadbere

Kurri Kurri Speedway  NSW

2013 Under 21 Australian Solo Championship.

Won by 16 year old Max Fricke of Victoria..

Possibly the best Solo racing you will ever see.

Video by 

 Brian Darby

Please be patient after clicking on photo - each will take a minute or so to load. Once loaded and played they will play again straight away.