Thanks to Brian Rees for this collection. Brian and his brother huge fans of Speedway in those golden days.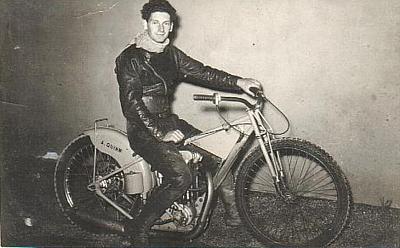 Allan Quinn.

A top Sydney rider in the 1950s, Allan rode in Australian Test teams and also for Harringay in the U.K., was a mechanic for Aub Lawson in his pre riding days. Allan is a past President and an active member of the Veteran Speedway Riders Association of Australia in 2005.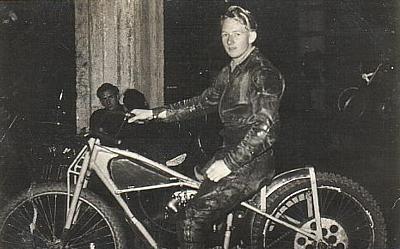 Graham Warren.

Known as the 'Blonde Bombshell" Graham rose to stardom quickly in the U.K. after leaving Australia as a relative novice in 1948. He gained great success in the Birmingham team and qualified for and nearly won the 1950 World title, finishing 3rd.to Fred Williams and Wally Green. Graham passed away in Byron Bay, NSW, Australia in late 2004, he was 79 years of age.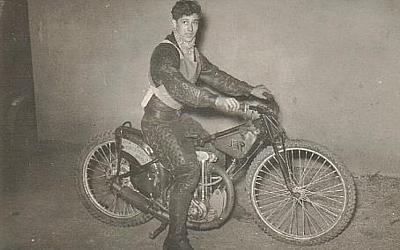 Bob Sharp.

Affectionately know as "Cowboy" Bobby Sharp he was a top liner on Sydney tracks in the 1950s and 60s and also rode for the Glasgow Tigers in Scotland during his career. Bob lost an eye at the Royale from debris on the track one evening but after convalescing came back to ride as strong as ever.

Bob passed away in 2012.

Keith Cox.

Keith, a Queenslander was an A grader and favourite at the Brisbane Exhibition Grounds Speedway in the late 1940s and 1950s. As well as riding for Australia in some test matches Keith rode for Edinburgh in Scotalnd in 1948.

Keith has now passed away.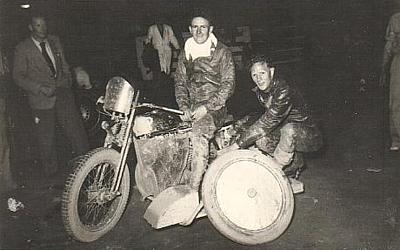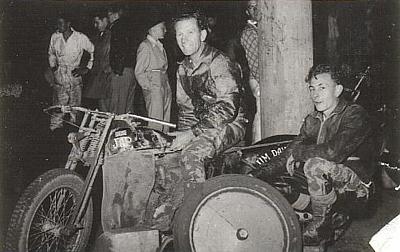 Jim Davies.

The fabulous Jim Davies, a victorian and probably Australia's greatest ever sidecar rider. Jim usually rode J.A.P. engined bikes, won 4 Aussie titles, 1947, 1948, 1950 and 1951, he and Peter Speerin took sidecars to England in 1953 for demonstration rides. Jim's regular passenger shown here is Johnny Hall.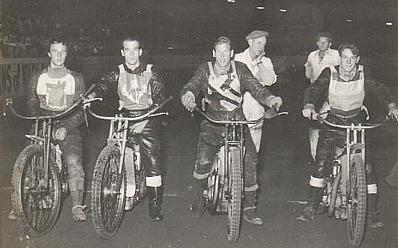 European Solo Test Team. 1953-54.

4 members of the European Solo Test Team to tour Australia in 1953 - 54. . This pic, taken on the starting line at the Sydney Sports Ground Speedway, shows L to R: Danny Forsberg ( Sweden), Ken McKinlay ( Scotland ) Olle Segerstrom ( Sweden ) Rune Sormander ( Sweden ). Arthur Wright of England not shown here also toured with this team.

Peter Glynn.

Peter and passenger, regulars at the Sydney Sports Ground Speedway and the Sydney Royale, shown here on what looks like a Jim Davies J.A.P. 880 bike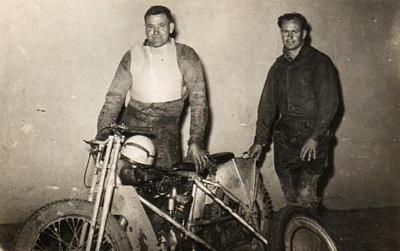 Charles ' Chook' Hodgekiss.

Chook and passenger in an early pic, probably in the Pits at the Sydney Sports Ground Speedway. Chook was unstoppable

( although he broke nearly every bone on his body ! ) in his long sidecar career.

Chook has now passed away.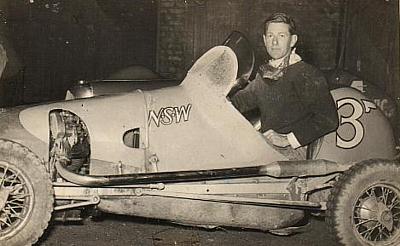 Col James.

Col was a very versatile racing car driver. Shown here in the late 1940s in a Ron Ward air cooled v twin midget # 3, Col also drove MG Specials in road racing events in the 1950s at Mt Druitt, Bathurst etc and was very competitive in all classes in which he raced. Col was a salesman for Barclay Motros in William St Sydney selling MGs and later BMC products.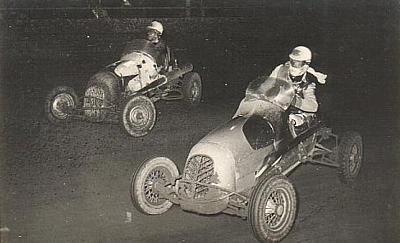 Andy McGavin - Bob Playfair.

Two of NSW's top speedcar drivers of the 1940s, 50s and in McGavin's case 60s as well, shown here at the Royale. Both in Ford V860s, McGavin in # 48 (left ) and Playfair in #17. Bob Playfair was "World" Champion in 1949 in this car and Andy was multi NSW and Australian Champion over the many years of his fabulous career.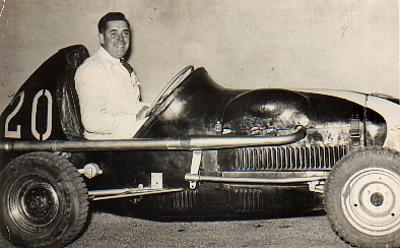 Sel Payne.

Sel was one of the big men ( in statue ) in midgets. He was very competitive at Cumberland Oval, the Sydney Sports Ground and the Royale and even tried his hand as a promoter at one time. He is seen here in his A model Ford engined midget # 20.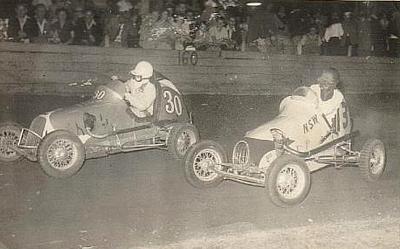 Sid Reed - Kev Bennett.

The battle of the air cooled v twins. Sid Reed on the outside in # 30 at Cumberland Oval, Parramatta, NSW with Kev Bennett in one of his first drives for the late Ron Ward in # 3.

Jack Brabham also drove the # 30 twin at later date.


Thank you to Brian Rees for this interesting collection of photos.