Doug Graham, one of our pioneer Stock Car drivers and a well known Sydney identity,  drove with all the greats of the day.  He once said of Stan Brazier's Buick # 58 " Boy !, when that thing hit you it felt like your eyeballs were going to pop out ! ".   Doug was also a great fan of Stan's Grandson Garry Brazier, he said he never tired of watching the mastery of young Garry behind the wheel of a modern Sprintcar. 

Doug, who passed away in 2005, drove at Windsor, Westmead and the Royale.

His sons John and Paul have proudly presented us with a collection of photos from Doug's career ....

Thank you John and Paul.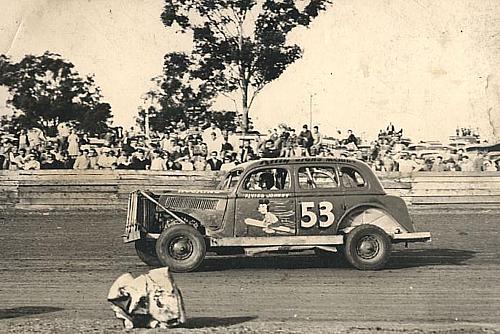 Doug Graham and his SV Ford V8,  'Flying Johnny '  # 53 at Windsor RSL Speedway, circa 1956. The car was named after his young son John who would have been about 18 months old when this pic was taken.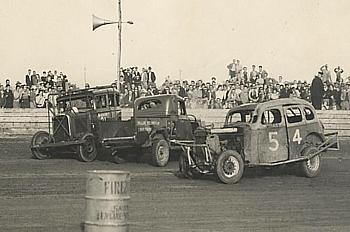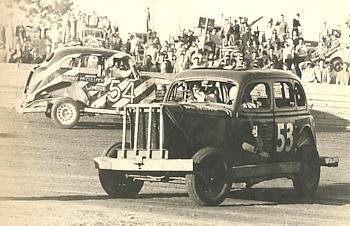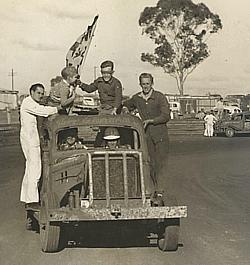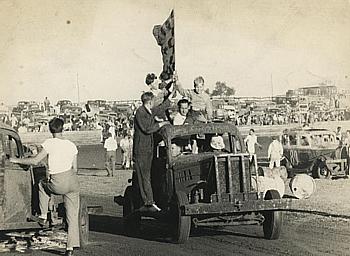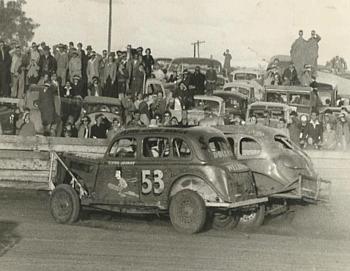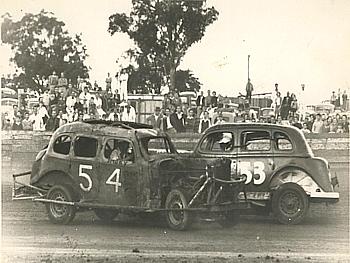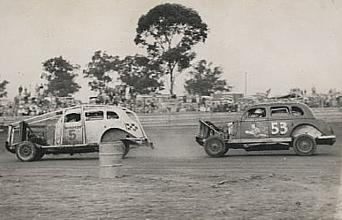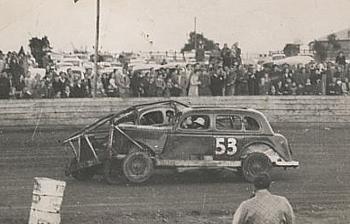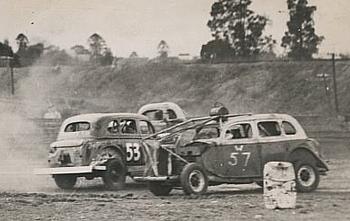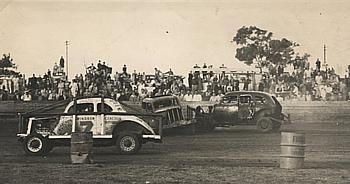 Len Brock in # 5 leads Doug in # 53.

# 58, Stan Brazier's original Buick.

Empire Speedway's chief mechanic, Phil Taylor in white overalls with Doug.

Doug rams Merv Ward into the fence at Windsor.

Len Brock driving Charlie Bennett's # 54 with Doug in 53.


Thank you to the Graham Family.