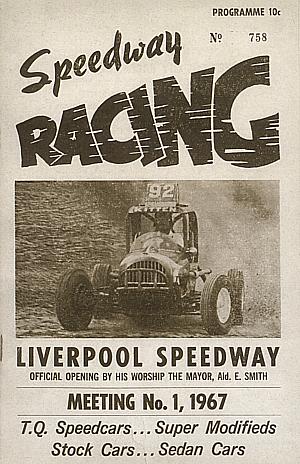 The Official Programme from the first meeting at Liverpool Speedway.

The Liverpool Speedway facility was officially opened on May the 14th 1967 and ceased operation unexpectantly in 1989.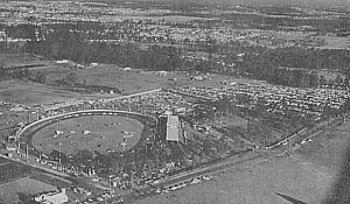 Liverpool Speedway and surrounds in a photo by David Cumming. Wilson Rd. runs off to the right.

The programme from the World Pairs Championship Final held at Liverpool on Saturday the 11th of December 1982.               

This was the only official World speedway championship ever to be held in Australia at that date.

It was won by Americans Dennis Sigalos and Bobby Schwartz.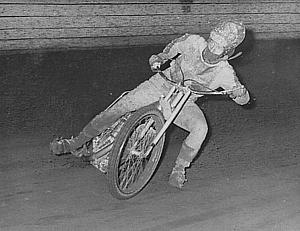 Ove Fundin of Sweden, World Solo Champion in 1956, 1960, 1961, 1963 and 1967 rode at the Liverpool track.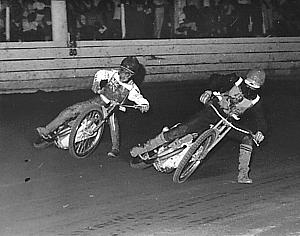 Multi World Solo Champion Ivan Mauger runs outside local hero and favourite Gordon Guasco. Gordon lost his life at the Liverpool track in an accident on the 8th November 1970.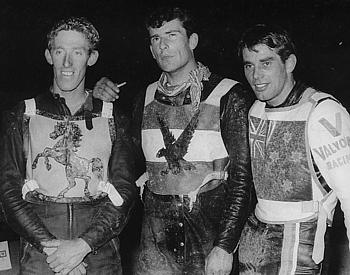 Gordon Guasco, Helmut Schippl and Ivan Mauger.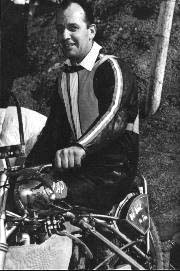 Sidecar rider Mick Michael lost his life at Liverpool on 12-4-1969

Billy Sanders, the crown Prince of Liverpool's solo riders. Billy began his career at this track as a teenager and took over as the crowd favourite after the unfortunate death of Gordon Guasco, who was instrumental in introducing Solos to the Liverpool circuit. Billy Sanders ran 2nd in the World Solo championship in Norden, West Germany in 1983.  Sadly he took his own life in England in the mid 1980s.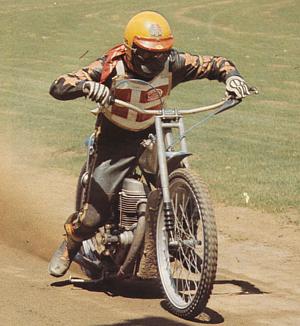 The second " GREAT DANE " to ride in Australia, the first was Morian Hansen in 1935, Ole Olsen was a crowd pleaser at the Liverpool Circuit. Olsen was World Solo Champion in 1971, 1975 and 1978.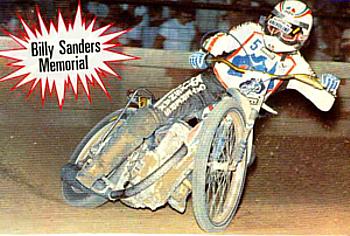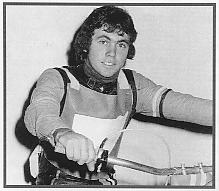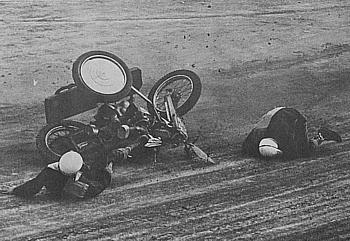 Brothers Mick and John Pearson literally "bite the dust" at Liverpool. John went on to ride solos in England and Mick retired. Mick is alive and well and still enjoys vintage and classic speedway in Queensland in his classic midget.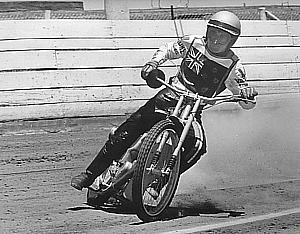 New Zealander, Ivan Mauger at Liverpool. Ivan was World Speedway Solo Champion in 1968, 1969, 1970, 1972, 1977 and 1979.

Visitors since     18-1-02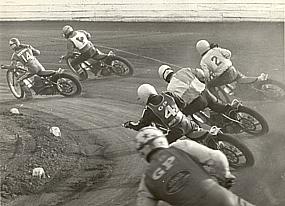 This is a great action shot of Solos from the Liverpool days, a Geoff Davis Photo.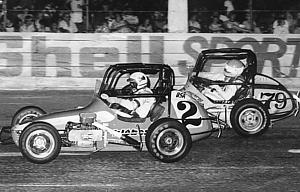 Geoff Davis ( photographer / driver) in # 79 runs with American Hank Butcher in USA2. Cars ran on the dirt originally then the track surfaced was tarred. ( bitumen)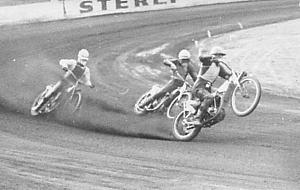 A spectacular Geoff Davis shot of Kevin Torpie lifting the bike at Liverpool.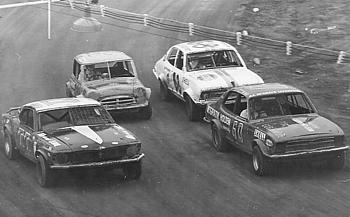 The sedan racing at Liverpool was popular and spectacular.

For more top quality Geoff Davis speedway photos go to the HOME page, scroll down and click on PAST PHOTOGRAPHERS.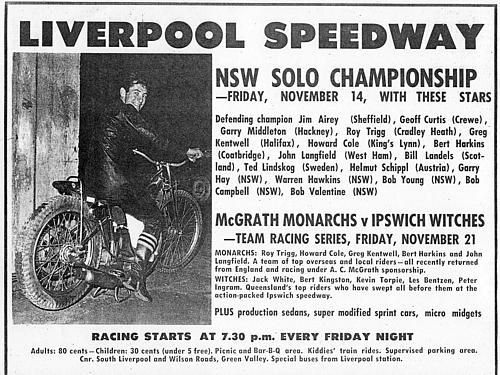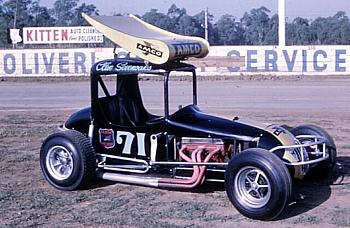 The great looking # 71 of Clive Sevenoaks on the infield at Liverpool.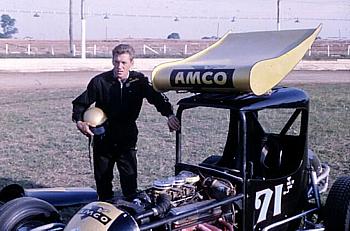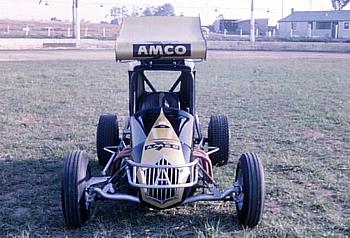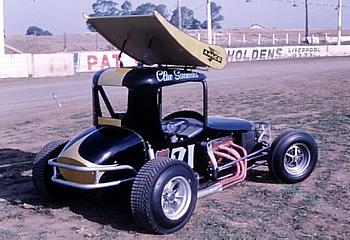 Thank you Ken and Clive Sevenoaks for the photos of # 71.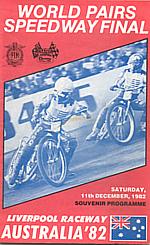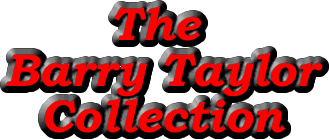 Some photos from Barry Taylor, a Production Sedan competitor at Liverpool Speedway