Tommy Smith, now living in Canada, a keen midget fan of the 1960s when he was a teenager, has sent three photos of himself with 3 very big time cars at Westmead Speedway, NSW,1966...Thanks Tom.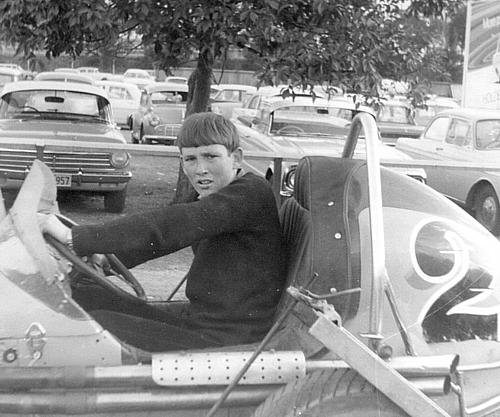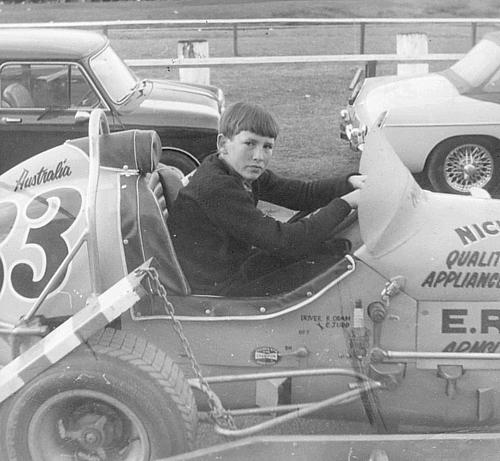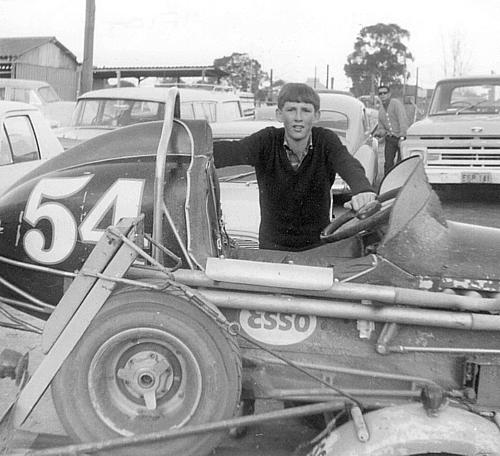 A teenager's dream in the 1960s. Sitting in a midget.

Tom at 13 years of age in the big BERCO REPCO Holden # 2 at Westmead - 1966.

Doing an imaginary lap or two in the # 33 Ray Oram - Nick Scali car.

With the Wells / Middlemass # 54. Tom says the Fiat donk was in the car on this day.

Thanks Tom...great memories.