The Wells and Richardson families were an integral part of the running of the famous Cumberland Oval Speedway - Parramatta NSW  Australia in the 1950s and had a great interest in Australian Speedway in general. Son of Phil and Maisie Richardson, Dr.Tony Richardson of Melbourne, has been in touch with ' Vintagespeedway' and offered this fabulous collection of family photo memorabilia from those days, to be shared with us on

this website. Most of the photos have come from the albums kept by Tony's sister, Mena Wells Thank you Tony and Mena..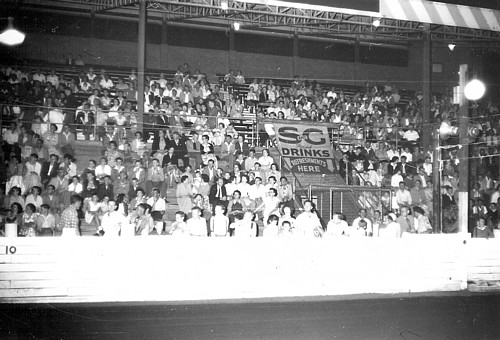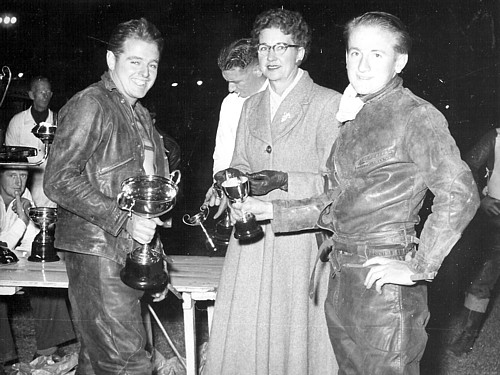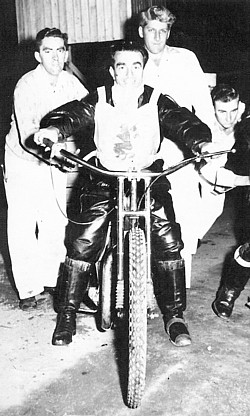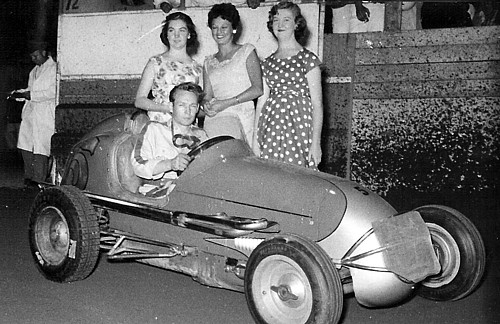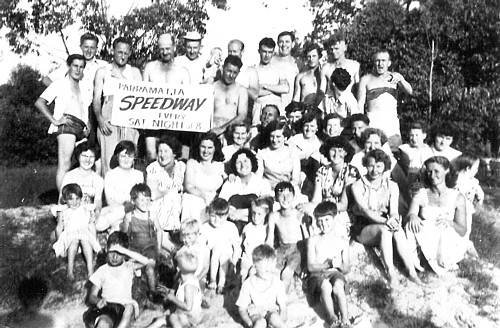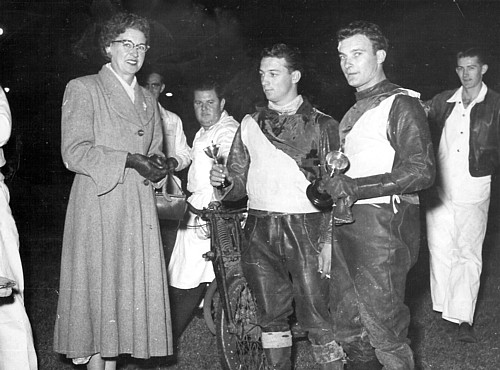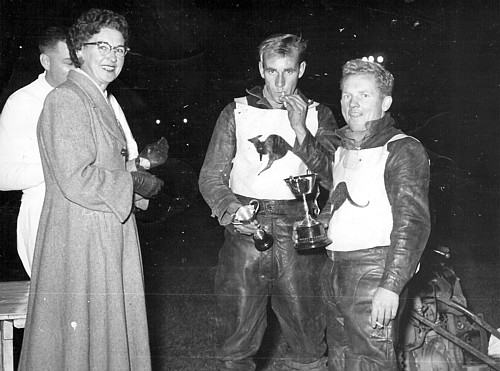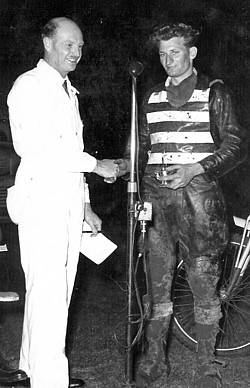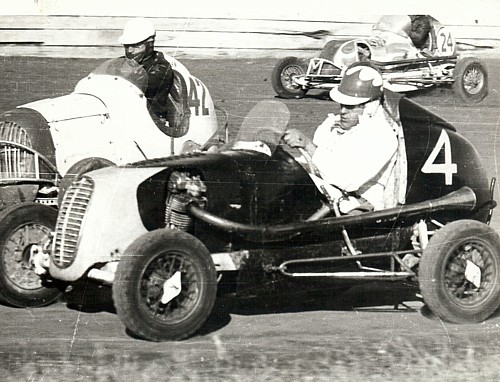 The fans in the Grandstand at Cumberland Oval - Parramatta. A very rare photo.

Tony says he went to sleep on his Mum's lap every Speedway night.

They sat just behind the S&G soft drink sign.

The Parramatta Panthers Picnic Day - Casula - NSW - 1954.

Sidecar Presentation to: Bill Bingham and Sid Hopping by Maisie Richardson at Cumberland. Sid Hopping went on to create the now famous Parramatta City Raceway clay Sprintcar track at what was the Granville Showgrounds.

Maisie presents Sidecar Trophies to Merv Quick and Jack Bissaker.

Jack later lost his life in a Speedcar accident at the Sydney Royale on 21.10.1961.

Another Sidecar presentation, Maisie with Tony Harrison and Brian 'Bluey' Barnes.

Both Brian and Tony lost their lives in an accident at Westmead Speedway on

19th. August 1956.

Brian Wells ( right) with Lionel Levy at Cumberland. G.Thompson on the left.

Brian was a later Manager of the Speedway.

Phil Richardson with Maurice Clohessy.

Phil was the Timekeeper at Cumberland Speedway.

Brian Wells in the # 4 midget. Eric Morton outside rear in # 24

Tony's Sisters, Margaret (left ) and Mena (right) at the Sydney Royale Speedway with American midget ace, Dick 'Jet' Brown in the Empire Speedway's Offenhauser # 5 - 1956.


On to Page Two of this fabulous collection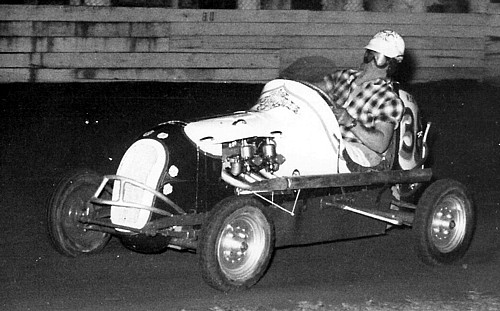 Before he became Speedway Manager, Brian Wells was a 'pusher' for Jack Garment ( above ) in the # 38 midget.