The photos on this page are courtesy of Ken and Clive Sevenoaks, from their personal collection.  My thanks to them both for the opportunity to share their memories with us.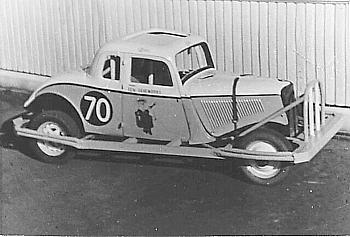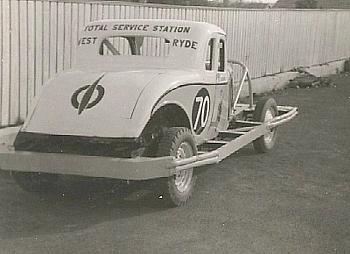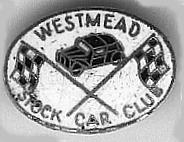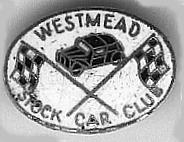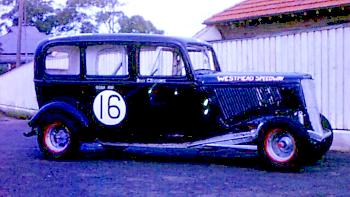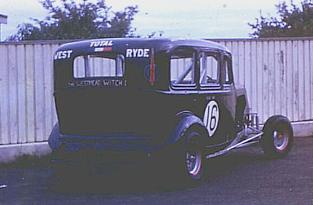 Max Hugo in 38 with Clive sideways in # 16.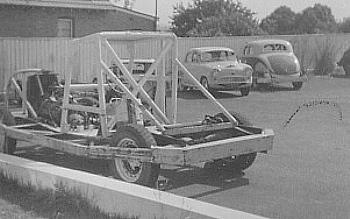 # 70 without her clothes on.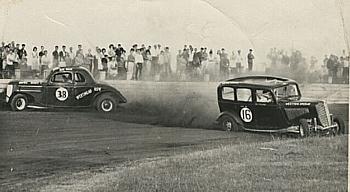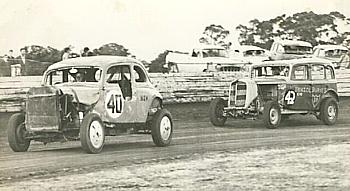 J.Larkin # 40 & B. Doyle # 42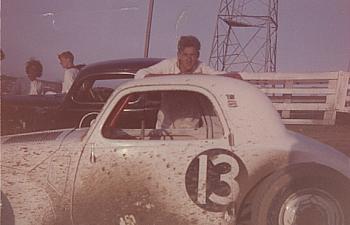 Clive with what looks like a Fiat 500 cab on # 13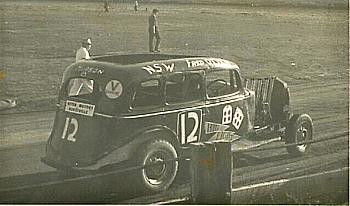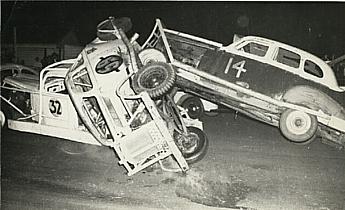 Stockie action with, F.Dickinson, N.Moxom and B.Flood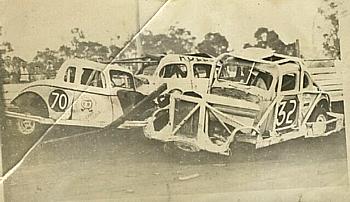 Ken Sevenoaks in 70 gets amongst it with F.Dickinson and C.Caesar.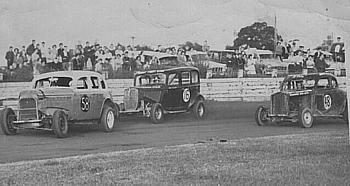 Clive in 16 runs with the pack.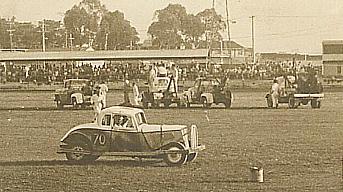 # 70 on the Westmead Speedway infield.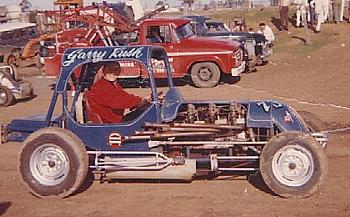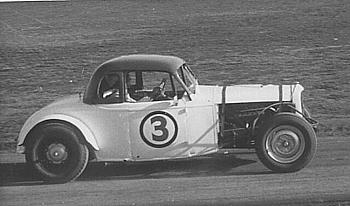 An early Hot Rod at Westmead.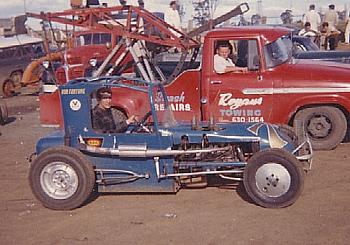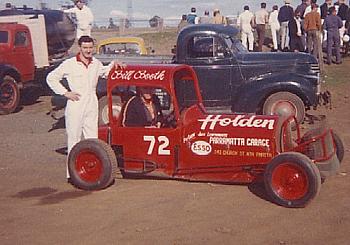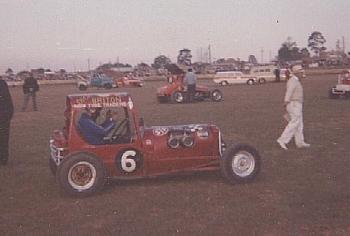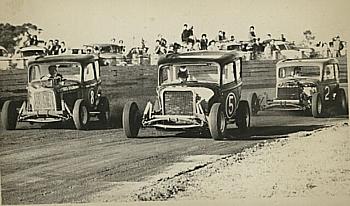 Go onto the second page of the Sevenoaks Westmead Collection.