A big THANK YOU to John Stanley, an ex Brisbane resident who used to live at Bowen Hills and walk to the Ekka every Saturday night during those "Golden Years" of the 1960s. John now lives in Sydney and has been generous enough to share his memories of those years with us on "Vintagespeedway". Thanks, John.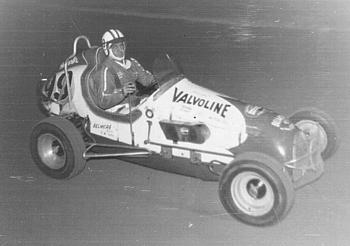 Sydneysider, Len Brock at the Ekka in the # 99 Repco Holden.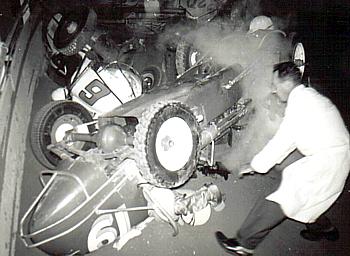 A pile up at he Ekka, officials rush to the aid of Bill Roberts #19 and Brian Davidson in # 6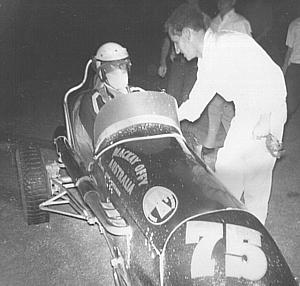 Sydney young gun, Jeff Freeman waiting to be pushed a way in the Mackay Offy # 75. Ray Oram gives Jeff a hand.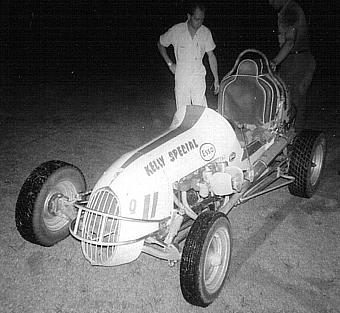 The famous Kelly midget # Q11.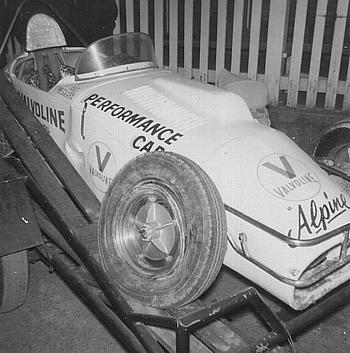 The damaged Hillman Roadster of Gus McClure's sits forlornly on it's trailer. This is the ex Don Newell car from Sydney.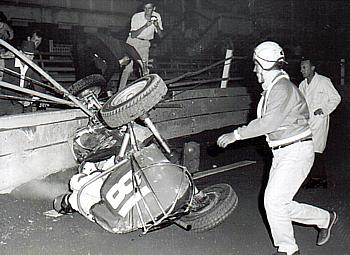 Roy Didlock races to the aid of an upside down John Walpole. Have a look at that fence !.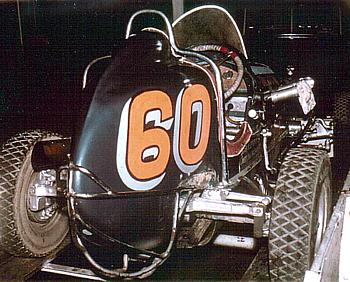 A great 3/4 rear shot of the Jefferson / Mulcahy

Repco # Q 60.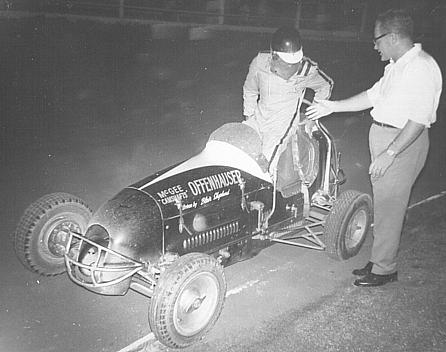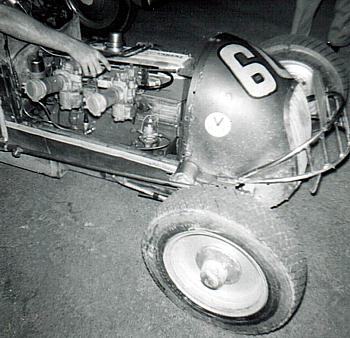 The Holden 6 cylinder "grey" engine of the Mulcahy Repco Q60.

Queensland midget ace Blair Shepherd climbs out of the ex Tattersall Cascio Offy after another Ekka win . This car has now been fully restored as the Cascio Offy # 5.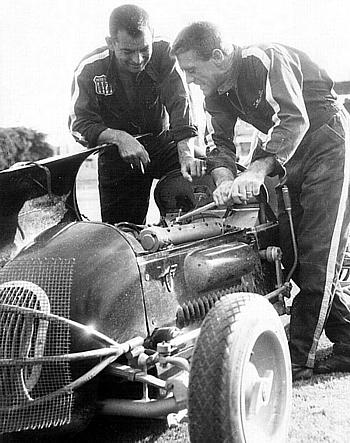 American visitors to the Brisbane Exhibition Speedway during the 1960s, Leroy Warriner left, and "Two Gun" Bob Tattersall doing a little work on the Cascio Offy. What IS he swinging on? A spark plug ?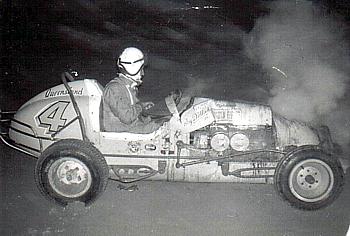 A stunned Roy Didlock sits in the Golden Fleece Holden # 4 after a "big one" !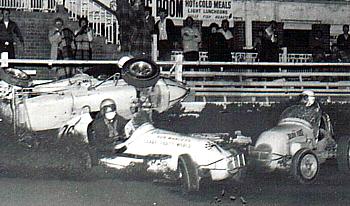 Ron Wanless and Bill Goode in the foreground.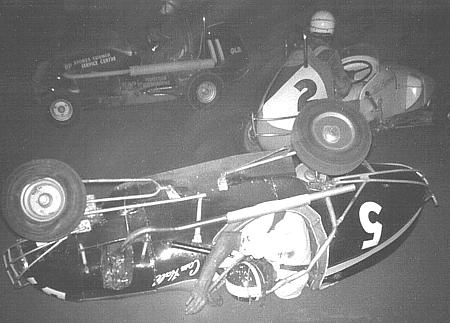 Cam Hall in the TQ # 5 having an "off day" .Note the state of the collapsed roll bar !.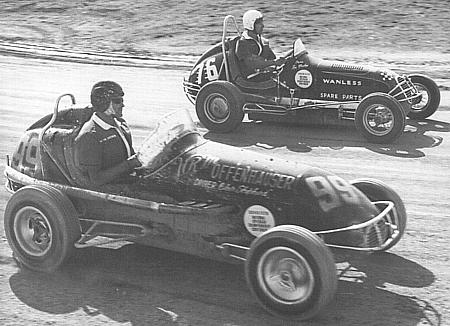 Blair Shepherd in # 99 and Ron Wanless in # 76.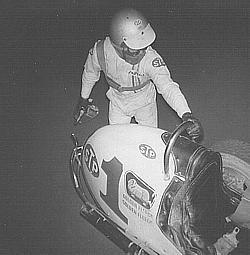 American Mike McGreevy walks behind the STP Offy #1.This car is now being restored in Sydney.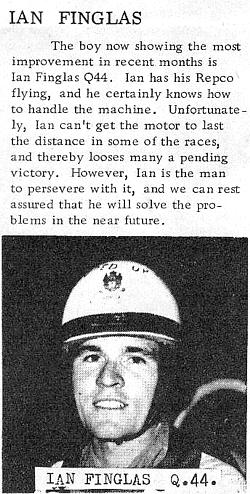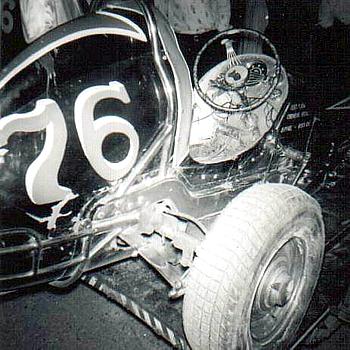 The Q76 car of Noel Medhurst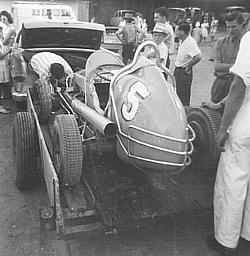 Bill Goode packing up /unpacking Q5. It had the Std. headed grey Holden engine fitted here.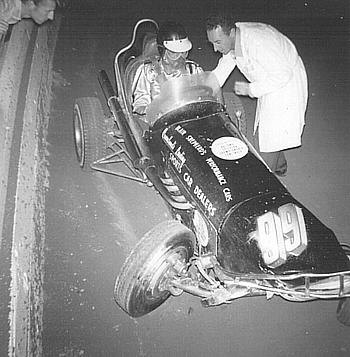 Blair makes a boo boo in the ex Warriner Offy.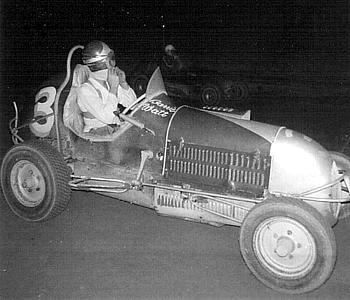 Barrie Watt in the # 3 Holden. 5 times Queensland Champion.


Harry King in #11,

Fred Kratzman in # 2