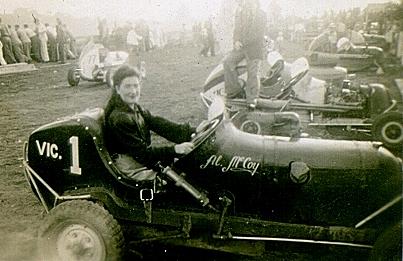 Valda Matthews, a Victorian Speedway fan for many years, sits in the Al McCoy Vic.#1 midget at Brenock Park Speedway, Victoria, circa 1948-49.  In 2006 the wheel has turned full circle as Valda's daughter, Jeanette, now runs vintage midgets in vintage Speedway demonstration events in Victoria.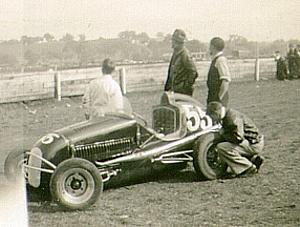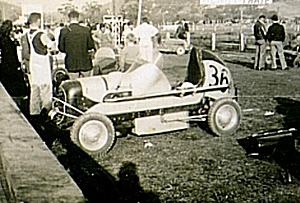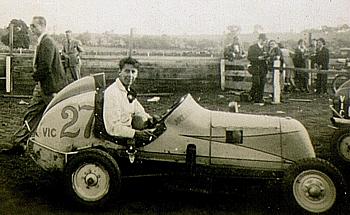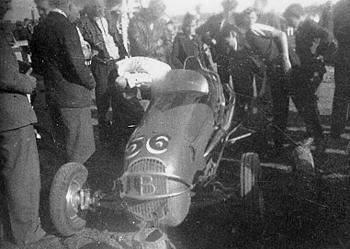 The other Beasley V860 Edelbrock, # 56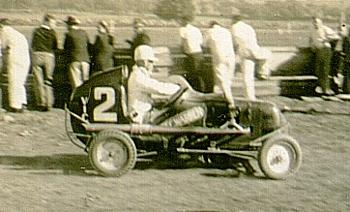 Very successful Victorian midget campaigner,

Cec Warren in Vic. # 2.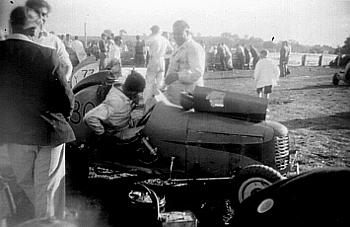 Cyril Anderson in Vic.# 30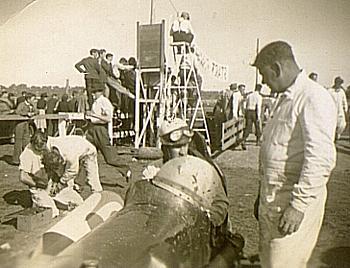 Fred Haag in car, W.Walker standing.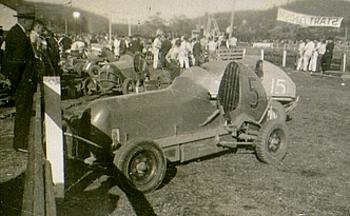 The Reg Matthews # Vic.5 car.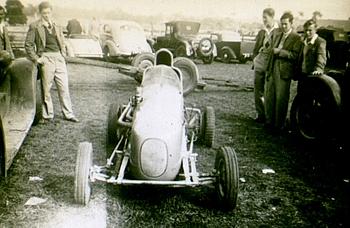 Thank you to Jeanette Williams for supplying these historic pics of her mother's from Brenock Park,Vic.