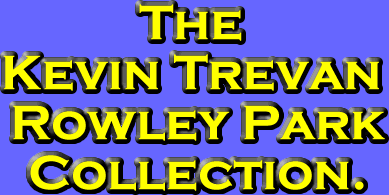 Initial thanks must go to the original collector of this magnificent Rowley Park collection, Kevin Trevan. Kevin entrusted his collection to Andy Hille and it was Andy who scanned and presented "Vintagespeedway" with this great historical addition to the Rowley Park S.A. memorabilia pages.

Thank you Kevin and thank you Andy .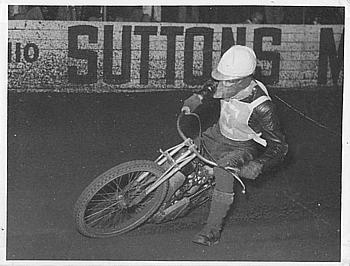 Sweden's Rune Sormander riding for the touring European Solo team in 1954. Rune was quite tall.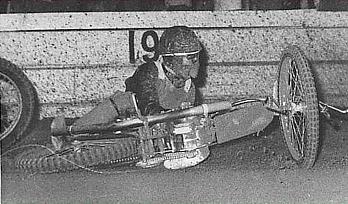 English Solo ace Gerry Hussey comes down. Gerry was later to lose his life at Rowley Park in a TQ accident on the 6/ 3 /1959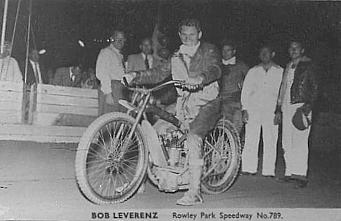 One of South Australia's favourite sons, Bob Leverenz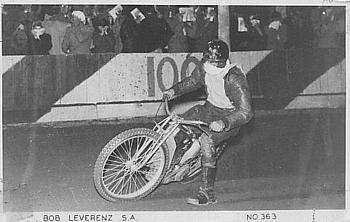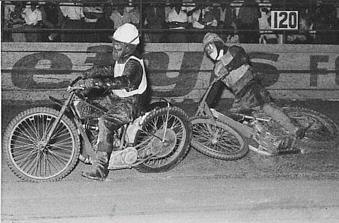 B.Stacey about to go down.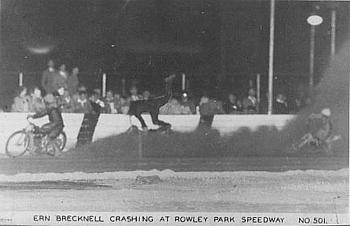 Ern Brecknell bites the dust.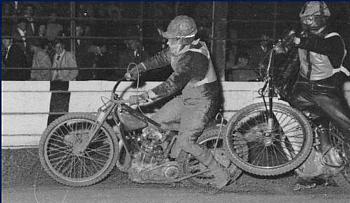 An imminent solo crash at the park.   Anyone know who they are ?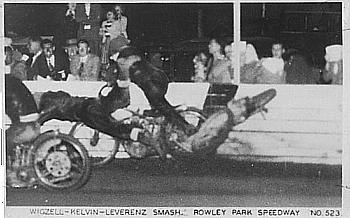 Wigzell- Kelvin- Leverenz smash.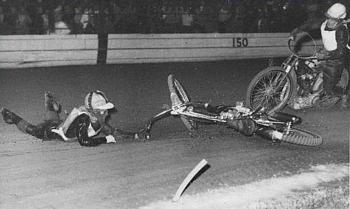 Ted Hamlyn down as Danny Forsberg approaches.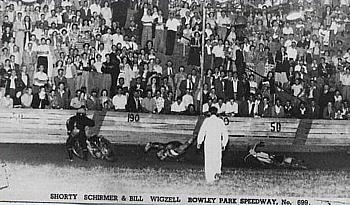 A Shorty Schirmer and Bill Wigzell collision.

Have a look at the crowd !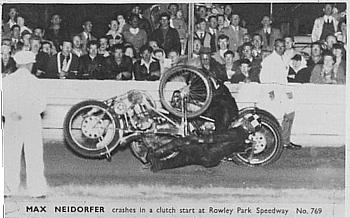 Max Neidorfer somersaults on the line during a clutch start.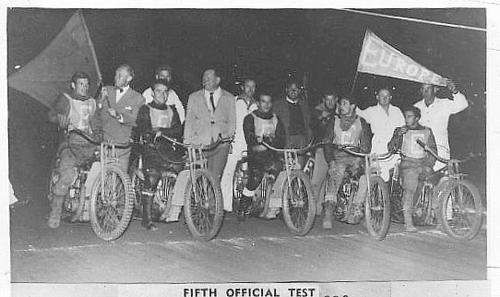 The Touring European Test Team of 1954.

L to R. Olle Segerstrom, Arthur Wright, Ken McKinlay, Rune Sormmander and Danny Forsberg.

Lindsay Mitchell's engine seizes, Merv Harding crashes into him, Danny Forsberg takes the inside line......Europe vs Aust 1954.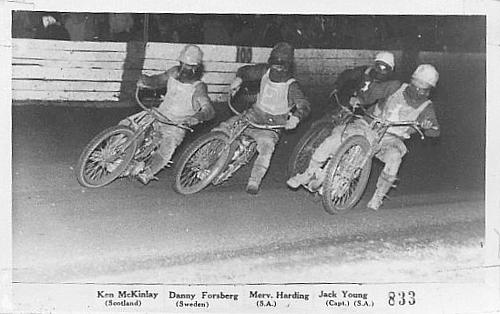 Rowley Park S.A. Europe Vs Aust. 1954.

Ken McKinlay, Danny Forsberg, Merv Harding and Jack Young


To come in this great collection, a page on:

Stock Cars.